Consider this. You buy car insurance, homeowners' insurance, and health insurance. Why? You are trying to protect you and your family against those unforeseen and catastrophic events that can change your whole life in a matter of seconds. Insurance is a form of financial protection that you hope you never have to use but gives you peace of mind knowing that the protection is there.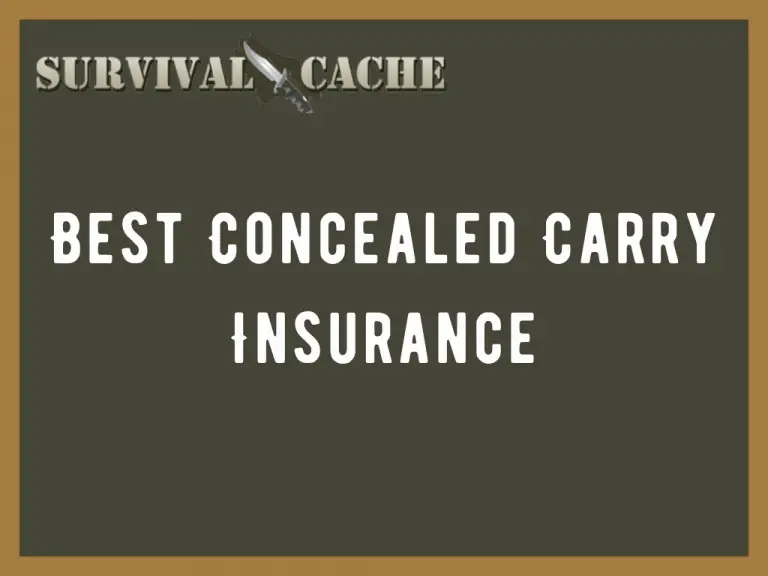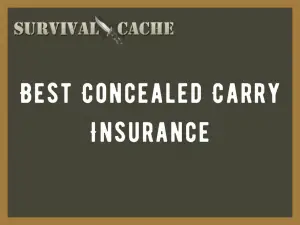 Your concealed carry license is a bit like insurance. You have it for the protection of yourself and your family. You hope that you never have to use it, but the peace of mind that it brings is comforting. Something that many concealed carry license holders fail to consider is the implications for their lives and the lives of their families should they ever have to use that concealed carry firearm in self-defense.
That is the start of a life-changing series of events that can be just as devastating to your life, financially and emotionally, as losing your home in a tornado or being involved in a car accident. Without the benefits afforded by a good concealed carry insurance policy, you can face financial ruin as well as emotional trauma that can affect your entire family for years.
Written by Dennis H., former military/preparedness retail store owner, and Noemi Gonzales, firearms enthusiast
Best Concealed Carry Insurance: My Top Picks
USCCA Review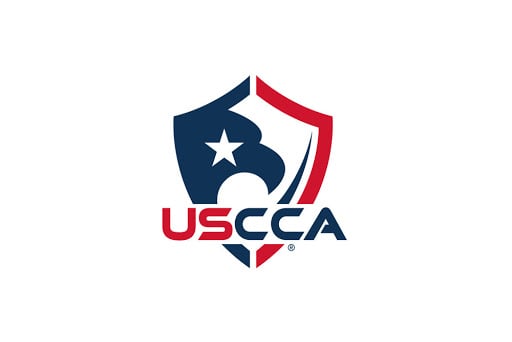 USCCA is probably the largest provider of concealed carry insurance in the US today. Last year it was estimated that USCCA has over 285,000 members. This means financial stability, which is something important to consider in an insurance provider.
USCCA has three membership levels. These three membership levels provide increasing amounts of coverage and benefits.
Gold Membership – $22 per month gets you access to their minimum coverage limits.

$500,000 maximum for civil defense and damages protection

Criminal defense fees, bail bond funding, and attorney retainer maximum of $100.000

Platinum Membership – $30 per month or discounted to $347 if you pay annually

$1,000,000 maximum for civil defense and damages protection

Criminal defense fees, bail bond funding, and attorney retainer maximum of $150,000

Elite Membership – $47 per month or discounted to $497 if paid annually.

$2,000,000 maximum for civil defense and damage protection

Criminal defense fees, bail bond funding, and attorney retainer maximum of $250.000
USCCA offers the full range of additional benefits such as a monthly magazine, online training and support, and continuing education to keep yourself current on the changes to concealed carry law and best practices.
USCCA allows you to choose your attorney rather than using a staff or contract attorney hired by USCCA. However, if you get upfront payments from USCCA for a bail bond or attorney retainer fees, these are deducted from your criminal defense cap. Such upfront fees can quickly deplete that cap, which can leave you with a shortfall financially if the case gets involved or turns lengthy.
USCA is not available in New York or Washington State.
Self-defense shield covers up to $250,000 for criminal defense protection and $2,000,000 for civil defense protection

Avoid Jail: Receive up-front attorney retainer and bail bond funding

Gold membership is $22/month or $247 annually.

Learn More
Check out more detailed reviews of USCCA and comparisons below:
US Law Shield Review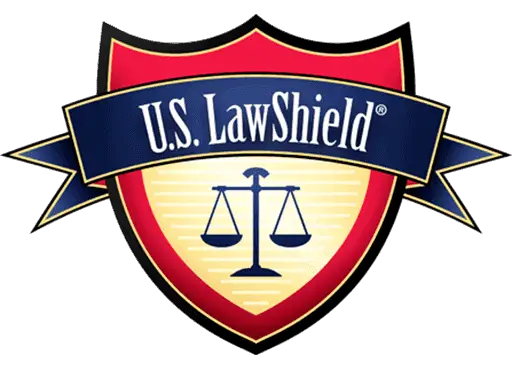 US Law Shield, formerly known as Texas Law Shield, has quickly grown from its humble beginnings as a group of Texas concealed carry attorneys offering legal services to a small set of Texas residents to one of the premier US concealed carry insurance companies. US Law Shield offers some great plans with all the usual benefits and features.
The membership structure looks deceptively simple. The basic individual membership is $10.95 per month or 21.95 per month for two people. However, the US Law Shield membership is a cafeteria-style plan where you can pick and choose what additional coverages you want or need for an additional fee. The basic plants include:
No caps on coverage of legal fees in either criminal or civil cases.
Access to a 24/7 hotline in the event you are involved in a covered incident
Online training and educational resources, newsletter, magazine, and the community forums
It sounds a little sparse, and it is, but you have to remember that the US Law Shield plan is designed so that you can add additional coverages that you think you need, making it a highly individualized plan. Additional coverage options include:
Bail Bond and Expert Witness Coverage up to $50.000 dollars. – $2.95 per month
Multi-state protection – $2.95 per month
Minor children coverage – $2.00 per month
Gun owner identity theft coverage – $6.95 per month
HunterShield for protection during sport fishing or hunting accidents – $2.95 per month
One downside for some people is the US Law Shield requirement that you only use an attorney that is in their network. Some people consider this a roadblock for purchasing US Law Shield coverage. However, on the upside, you can tailor your coverage to exactly what you think you need without having to pay for things that don't pertain to you.
Unfortunately, if you live in Alaska, Connecticut, Delaware, Maine, New York, or Rhode Island, US Law Shield is not available to you.
Check out more detailed reviews of US Law Shield and comparisons below:
CCW Safe Review
CCW Safe is another concealed carry insurance provider that offers no cap protection for both criminal and civil defense. The policy comes standard with $100,000 in bail bond protection, making the CCW Safe basic plan one of the broadest and most well-funded of any of the basic plans. Like most of the other companies, CCW Safe offers multiple levels of protection. Some of the plans are specialized plans for law enforcement.
Ultimate Plan – $499 annually

$1,000,000 in bond coverage

$1,000,000 in civil damage coverage

No cap on criminal or civil defense costs

Appeals and firearm replacement during trial

Up to #350 a day in work loss during a criminal or civil trial
With CCW Safe, you do get to choose your own attorney, but CCW Safe will only approve your choice after they have vetted the attorney and approved your choice. There is no way to have your attorney pre-vetted that we could find.
CCW Safe coverage is certainly broad. The Ultimate Plan covers everyone in your family that resides in your home. That includes all your children under the age of 18. On the downside, there is no means to customize the plan to your circumstances or needs.
If you are a retired law enforcement officer, live in a state with constitutional carry, or simply want a plan to cover you in your home, CCW Safe has specialized plans for these situations.
Check out more detailed reviews of CCW Safe and comparisons below:
Armed Citizen Legal Defense Network Review
Technically, Armed Citizen Legal Defense Network is not an insurance provider. ACLDN is really a pre-paid legal service so the coverages it offers are limited. There is no coverage for civil damages, and you won't get any sort of financial support when you are in court or for the loss of firearms. There is a mandatory review process one your case fees reach $25,000.
Membership is simple. There are no tiers or membership levels. It is a one product plan
Membership Fees – $135 per year the first year. Renewals are $95 per year
Caps – The initial $25,000 is paid to the member's attorney. Further grants from the association are reviewed and acted on by and board beyond the $25,000.
Access to Affiliate Attorneys – You get access to a wide network of attorneys affiliated with the organization. Many well-known criminal defense attorneys may be available.
Armed Citizen Legal Defense Network also provides a monthly journal to help keep you up to date on changes in the legal arena, education, and training. An eight DVD set of video lectures on concealed carry protections is also available.
This is probably the least expensive form of concealed carry protection available on the market. However, you must understand that it is limited in its scope and options and may still leave you in a deep financial hole.
Check out more detailed reviews of ACLDN and comparisons below:
Second Call Defense Review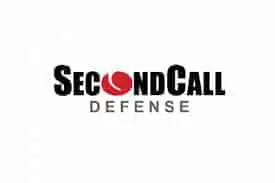 If you like lots of options and choices, Second Call Defense may be your best opportunity to tailor a concealed carry insurance plan to your needs. Second Call Defense has a bounty of add-ons and levels from which to choose and you can build a plan to fit any sort of need.
Start with the basic plan and work your way upwards, adding options along the way to fit a policy to your needs and desires.
Basic Plan – $9,95 per month or $119 annually

Criminal Defense Protection – Up to $10.000

Attorney Retainer – $2,000

Defender Plan – $14.95 per month or $179 annually

Civil Suit Defense Protection – $500,000

Civil Suit Damages Protection – $50,000

Criminal Defense Protection – $50.000

Attorney Retainer – $5,000

Daily Compensation while in Court- $250 per day

Ultimate Plan – $24.05 per month or $399 annually

Civil Defense Protection – $1,000,000

Civil Suit Damages Protection – $250,000

Criminal Defense Protection – $100,000

Attorney Retainer – $10,000

Compensation while in court – $500 per day
Like most of the other top concealed carry insurance providers, Second Call Defense offers a wide variety of other services and features. Online education programs, newsletters, magazines, and other services are provided at each level.
The basic plan is just that, very basic. The caps are very low and offer bare minimum protections that will quickly be reached. There will probably be enough to get you out of jail but not much more than that.
Firearms Legal Protection Review
Firearms Legal Protection is probably the least well known of the concealed carry insurance companies. However, it has an impressive array of coverages and shouldn't be discounted simply because it is smaller and less well known than the others.
With no caps on legal defense for either civil or criminal cases, Firearms Legal Protection stacks up as one of the best options. The premiums are well within line with the other providers making Firearms Legal Protection a viable option for almost anyone.
Their current levels of subscriptions include:
Basic Individual – 12.95 per month or $139 annually

Coverage for one person in their home state

Uncapped attorney fees for defense in criminal or civil cases

Premium Individual – $21.95 per month or $239 annually

Everything you get with the basic plan plus

Bail bond protection up to $250,000

Expert witness/investigation fee coverage

Firearm confiscation payment

Premium Family – $39.95 per month or $399 annually

Everything you get with the premium individual plan plus
One downside to coverage from Firearms Legal Protection is the lack of multi-state coverage. If you travel much and want to carry your concealed firearm, you will be unprotected by your insurance once you cross your state line.
---
Finding the Best CCW Insurance for You
When choosing a concealed carry insurance policy, you need to consider several factors.
How will a concealed carry insurance policy fit in with your other insurance coverage? You may need to talk to your insurance agent. Find out whether your homeowner's insurance provides you any protection if you are involved in a self-defense scenario on your own property.
Understand the state laws where you live. Some states have protection from civil lawsuits for anyone that is involved in a justifiable self-defense situation. An attorney is probably the best choice for this advice.
Decide for yourself how much coverage you need, the extent of the coverage, and what your budget is for the insurance policy.
Consider how your state and local authorities tend to deal with self-defense scenarios. Some states routinely treat anyone involved in a self-defense shooting situation as a suspect in a criminal matter until you are found not guilty in a court, or you are no billed by a grand jury.
Think about what other expenses or costs may be involved in defending yourself in either a criminal or a civil suit. Do you need coverage for bail, will you require expert witnesses, do you travel to other states and need coverage outside your home state?
Considering the possible outcomes and the financial burden that a self-defense shooting can entail, it is wise to consider protecting yourself and your family with concealed carry insurance. Let's look at the most popular concealed carry insurance providers and see how they stack up to one another.
---
Dennis' Personal Choice: US Law Shield
For myself and my family, I have chosen US Law Shield. I started with US Law Shield several years ago when they were still a Texas company providing coverage for Texas residents only. I have continued with them since that time as they have grown and expanded their coverage. There are several reasons I like US Law Shield:

I have a personal relationship with the company. I have been a customer for many years. I like the idea of using a company attorney. I have a personal attorney. He is great at my usual business and personal matters, but he is not a criminal defense attorney. The attorneys that are in the network with US Law Shield have proven records as criminal and civil defense attorneys. They are conversant with the criminal defense system. I want someone on my side who understands the system and knows how it works.

Their rates have remained reasonable.

I like the cafeteria-style plan that allows me to pick and choose the different coverage add-ons for my own lifestyle and needs.

Dennis Howard
---
Noemi's Personal Choice: USCCA
The USCCA price breakdown keeps it clean and simple in a way that I enjoy and makes me feel comfortable moving forward with. There are three different primary membership levels that gradually increase in cost per month, services provided, and total insured amounts. Each membership also grants access to the monthly letter, educational content, and more.

When I reviewed USCCA as an option I never felt pressured to move forward, it's just laid out plainly and you can choose to move forward or not. On a personal note, I do appreciate opportunities to support American companies and that does factor into my decision.

Noemi Gonzales
Noemi did a much more detailed review in this article.
---
Make Your Own Choices
Whatever your needs and wants are, you should consider adding a concealed coverage insurance policy if you routinely carry your firearm. Putting on that firearm every morning means you have already made the decision that, worse comes to worst, you are willing to use it to defend yourself and your family.
Take the next step and add the nest level of protection by putting concealed carry insurance in place to protect you from personal and financial disaster should you ever have to use your gun.
Our team at SurvivalCache, strongly recommends USCCA due to excellent coverage, training options, and amazing content:
Self-defense shield covers up to $250,000 for criminal defense protection and $2,000,000 for civil defense protection

Avoid Jail: Receive up-front attorney retainer and bail bond funding

Gold membership is $22/month or $247 annually.

Learn More