When an emergency happens what will you do? Do you have a plan? No? Then you have come to the right place because today I will be discussing how to make an emergency plan.
There are so many things that can happen to us that it can be difficult keeping track of what to do in specific situations. Having a plan written out will allow you to know what to do every time. Plus, a premade plan will help to keep you calm because it will force you to concentrate on what needs to be done. 
I will discuss how to put together an emergency survival binder.
Getting Started With A Survival Binder
Over the years I have seen different styles of emergency plans from friends, businesses, and other organizations.
The following style is the one I settled on because I think it is simple and straight forward. The best way I have found to make one of these is to create a master emergency plan in a survival binder.
But different disasters call for different steps to be taken. That is why within the plan specific emergencies and what to do are broken down. What emergency plans are added to this master list are up to you and what you wish to be prepared for. But I am getting a little ahead of myself. 
Get a Binder
The first thing you are going to want to do is to purchase a three-ring binder to keep the plan in. Sounds a little old school, right? I am not saying that you should write everything out by hand, in fact, creating the plan on a computer can be better. A computer file is easier to update and offers helpful layouts and design options. But you are going to want a hard copy of the document (or several) and a three-ring binder will help to keep it protected and organized. 
Start With Emergency Contacts
The first thing that you should see when opening the binder is a list of emergency contacts. If you are having a hard time deciding what should be on this list, here are some examples. 
Police Department 
Sheriffs Department 
State Police
Fire Department  
Local Hospital 
Family Physician 
Poison Control 
Utilities Provider (Gas, water, electric)
Family members 
Close Friends 
Different contact numbers for household members such as work, cell, etc. 
It would be wise to add an emergency contact for someone who lives far away. Out of state for example. The reason is that if a widescale event happens and all of the contacts are local, then all of those contacts may be dealing with the same emergency. 
Add Maps
Next, you are going to want to make several maps of your home. One will be going into this section. The map does not need to be a perfect rendering but it should be accurate enough that everyone in the home can understand it. This is where using a computer may help in making a simple design.
The map used in this section will indicate where all of the utility shut-offs are in or around the home. I like adding this at the beginning because problems with utilities are common problems.
As you fill in and plan for specific emergencies I like to add these maps in and adjust them accordingly. For example, on the map for preparing for a house fire list the locations of the smoke detectors, fire extinguishers, escape routes, and meeting locations outside of the home.  
Special Requirements
List all special needs of everyone in the home, including pets (e.g., make a dog bug out bag). This is important to have at the beginning because those requirements will need to be taken care of through any emergency. 
Meeting Places 
There should be four different safe locations mapped out as meeting places during an emergency. The way that I think of these four locations is as follows. 
In the home: For example, during a tornado, everyone should go to the basement or whatever is deemed the safest location during a tornado. 
Outside of the home (close by): For example, during a house fire pick a close location but also a safe distance from the home. Such as the edge of the property or the home of a trusted neighbor. 
Somewhere in town: Choose a place somewhere in your town or city as a meeting spot for when you cannot get back to your home. 
Outside of town: Choose locations outside of your town, county, and even state for when an emergency happens that prevents you from getting back to any of the smaller scale areas. 
This is another section where it would be a good idea to have maps for the various meeting locations. 
Specific Emergencies
Start filling in the specific emergencies you wish to plan for. Add in what should be done prior, during, and after it has happened. Here are some common emergencies you may want to plan for.
Wildfires 
Earthquakes
Blizzards 
Droughts
Hurricanes 
Excessive Hot temperatures
Excessive cold temperatures
House fire 
Here are some uncommon emergencies that you may want to plan for. 
War 
Biological threats
Dangers that are specific to your location. Such as living near a nuclear power plant or a volcano. 
Here are some of the questions you need to answer for each emergency. 
What should you do before the event if there is a warning? 
Is it safer to stay where you are or should you leave?
What are your escape routes out of your home, town, county, and state? 
What are your designated meeting spots for each emergency?
What supplies are needed?
Do you have those supplies?
Does everyone in the home know how to use those supplies?
What should you do after the emergency?  
Does everyone in the home know the plans?
---
Now what…?
You have the plans completed and placed into the survival binder. Now what?
The binder should be placed in a location where everyone in the home can have access to it. Putting it on top of the refrigerator where a child can not reach it doesn't do them any good. Also, make sure that everyone knows where it is at. 
Keep up to date
After going to all the work of putting this thing together it would be a shame for it to sit on a shelf collecting dust. It could also be dangerous. Over time, the information in the binder could change, like emergency contact information.
When a plan is activated it will not be useful if the information is no longer current or relevant. Set aside time to go through the binder a couple of times a year to keep it up to date. This would also be a good time to sit everyone in the home down and have a refresher course of what to do.
Important Documentation 
To be thoroughly prepared it would be a good idea to have copies of all important documentation. I will leave it up to you as to where you want to safely stores these items. Copies of items you may want to consider are
Birth certificates 
Social security numbers 
Drivers license 
Vehicle plates, VINs, registration, and insurance 
All types of insurance providers
Medical documents 
Family photos 
Last will and testaments
And marriage license 
Supplies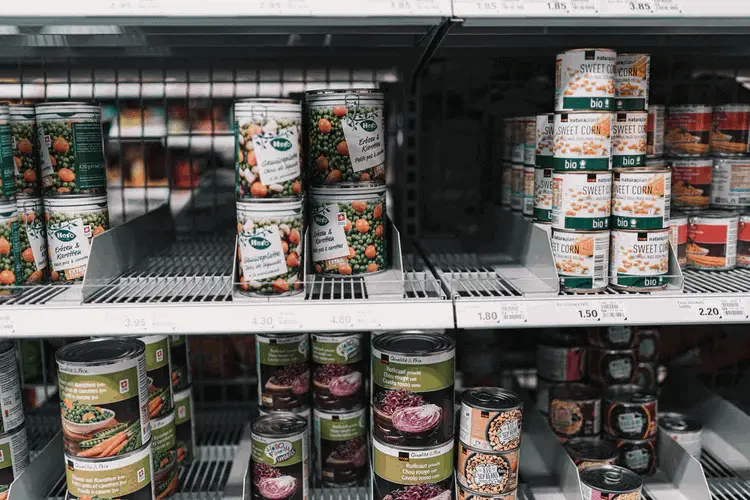 Lastly, you are going to need supplies for dealing with any emergency. Luckily, most supplies can be used in many different types of emergencies. Such as food, water, first aid, and other tools like backup power supplies.
I would like to say that even if you do not have any supplies you should still go ahead and make emergency plans. Supplies come and go but knowing what to do in an emergency is what is most important. Make your plans and purchase supplies when you can. 
Simple Overview
Here is a simple overview of what the plan should look like. 
Emergency contacts
Maps (home and safe meeting locations)
Special requirements 
Meeting locations 
Specific emergency plans
---
Final Thoughts
While most plans do not always go according to their design, it is better to have something in place than nothing at all. When an emergency happens you are going to want to feel confident that you have a plan in place for what to do and for keeping everyone safe.
A survival binder is one way to get an emergency place but it's easy one to do. Stay prepared.