I have often heard people refer to multitools as a jack of all trades and a master of none. I do not disagree with that statement, but it has also not swayed me from carrying one every single day for more years than I care to count.
I believe multitools have really found their place in modern times. Often in our work or daily chores we are away from a full-sized toolbox. And in a fast-paced world, having a reliable mini-tool box on my side ready to go at a moment's notice, is handy.
One of my favorite plier style multitools that I owned was the Leatherman Super Tool 300. It was tough beyond tough and held up to more abuse than I thought it would. In this article I will go over what the tool has to offer and some of my personal experience with it.
Last update on 2023-09-26 at 17:03 / Affiliate links / Images from Amazon Product Advertising API
Leatherman Super Tool 300 Multitool Review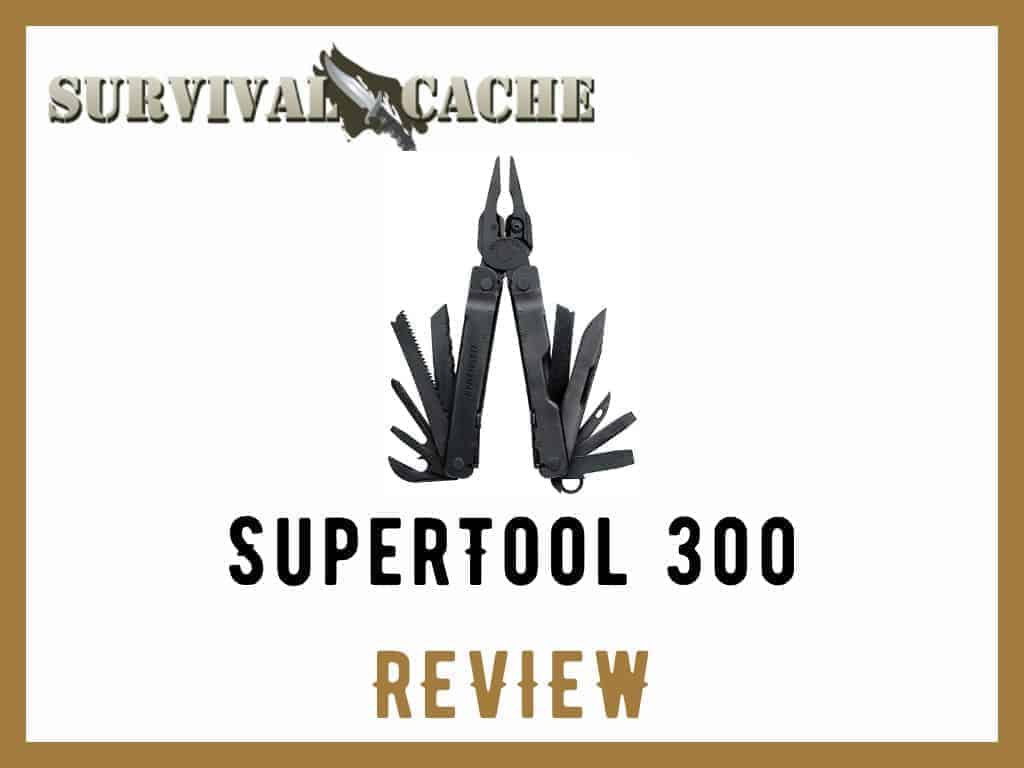 Origin
This tool is manufactured in Portland, Oregon.
Weight
Weighing in at 9.6 ounces, I thought this tool would be a bit heavy to carry. But then I realized that just a few full-sized tools weigh more than that. Given that the SuperTool has 19 tools, I do not think that weight is unreasonable. 
Dimensions
Do not let its4.5-inch-long frame fool you. This compact multitool is capable of more than you could imagine.
Color
Two color options are available, stainless steel or black.
Sheath
Three different options are available. Leather, nylon and a MOLLE sheath.
Tool Material
Made from stainless steel I was incredibly happy with the level of corrosion resistance that this model had. I left it in my pack, in my vehicle, in the garage and used it many times in unfavorable conditions.Only after long periods of not wiping it down did it show any sign of wear from the elements.
Tools
Below is an overview of the 19 tools included in this package.
Needle nose pliers
Regular pliers
Replaceable wire cutters
Replaceable hard wire cutters
Stranded wire cutters
Electrical crimper
Wire stripper
Straight edge knife
Serrated knife
Saw
Awl with a thread loop
Ruler (9 inches)
Can opener
Bottle opener
Wood/metal file
Phillips screwdriver
Large screwdriver
Medium screwdriver
Small screwdriver
My Experience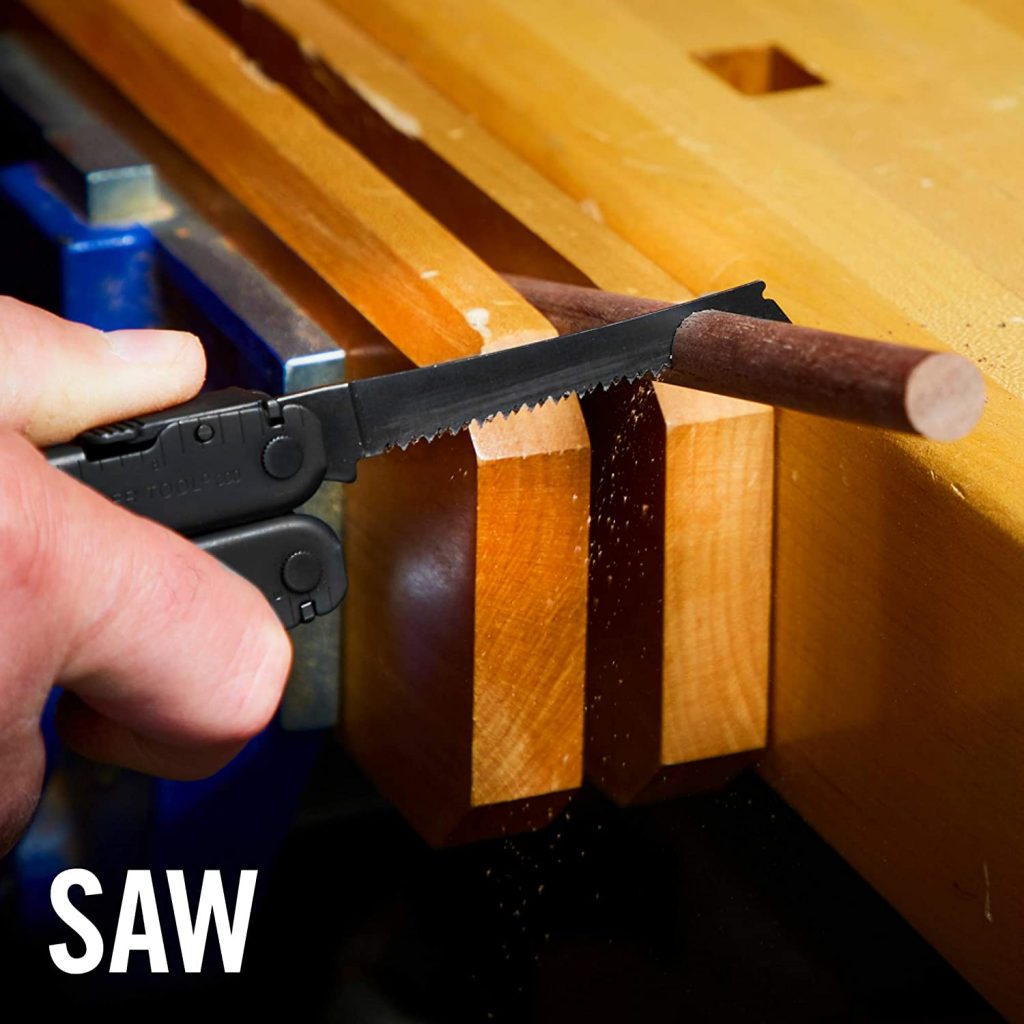 This tool served me well in various capacities ranging from gear repair, hunting, fishing, outdoor chores, indoor chores, outdoor projects, and a multitude of maintenance tasks. There are a few tools that I did not use all that much but everyone of them was used at some point. I thought I would briefly share a few of my favorite tools.
Pliers-The pliers were by far used the most and they have exceptional gripping capability. I must also admit that the butterfly action of opening and closing the handles was sort of fun.
Knife Blade- I believe the tool I used the most next were the two different knife blades. Both were incredibly sharp from the get-go and maintained that edge longer than I expected. I used the straight knife for general, precise cutting and the serrated blade for ripping through cordage, straps, and thicker material.
Saw-I had low expectations of the saw, but it chewed through more wood than I thought I was ever going to use it for.
Ruler-I did not think I would use this function much but surprisingly it came in very handy considering I generally do not carry a tape measure around.
Features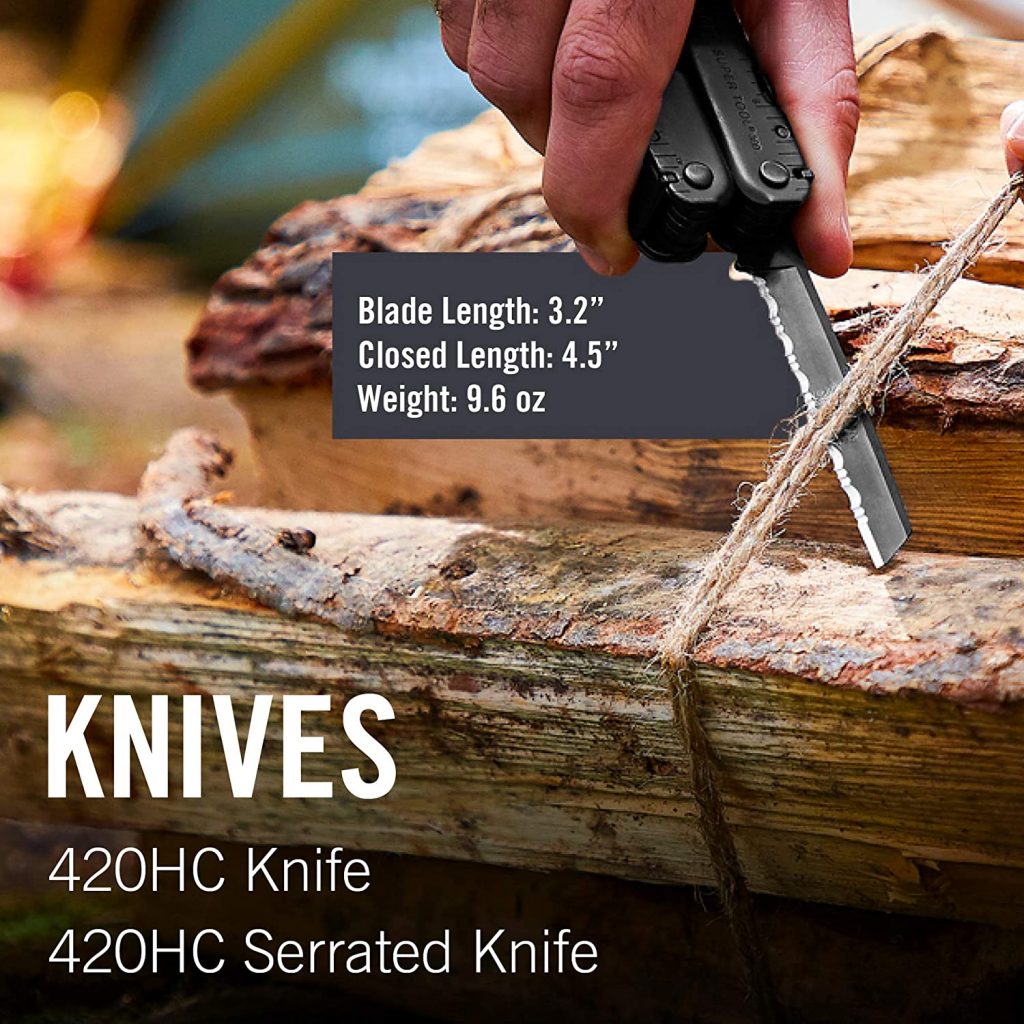 The SuperTool has two additional features worth noting I find not only useful but important.
Tool locking. All of the tools and knives within the handle lock into place (except for the pliers) This means that each individual tool can be used securely and safely during its intended task. When the job is done, simply manually unlock the mechanism and fold the tool back into the handle.
Lanyard hole. To be honest I used to think very little of this feature on any tool.That is until one day I lost a rather expensive tool over the side of a boat. Take it from me, make a simple lanyard and tether it to your person when the tool is in use. This will help in preventing you from losing your tool over the side of a boat, side of a building, from the top of a ladder or in the depths of thick vegetation.
---
Pros and Cons of The SuperTool 300
Pros
Stainless steel is corrosion resistant to the elements
Two knife blade options
Extremely tough pliers
Easy to operate and comfortable to use
Locking mechanism ensures that the tools can be used efficiently and safely.
Three different sheath options allow for the SuperTool to always be conveniently located
Even without the sheath, I think this multitool fits comfortably in a jacket or pants pocket.
Durable tools hold up to a lot of work before needing to be touched up.
Replaceable wire cutters
Cons
As with any multitool there are bound to be a few tools you will not use much.
Eventually debris will get into the locking mechanism, not allowing it to operate smoothly. But some compressed air or a simple scrub down will alleviate this problem.
A bit expensive but you get what you pay for with Leatherman. 
Last update on 2023-09-26 at 17:03 / Affiliate links / Images from Amazon Product Advertising API
Customer sentiment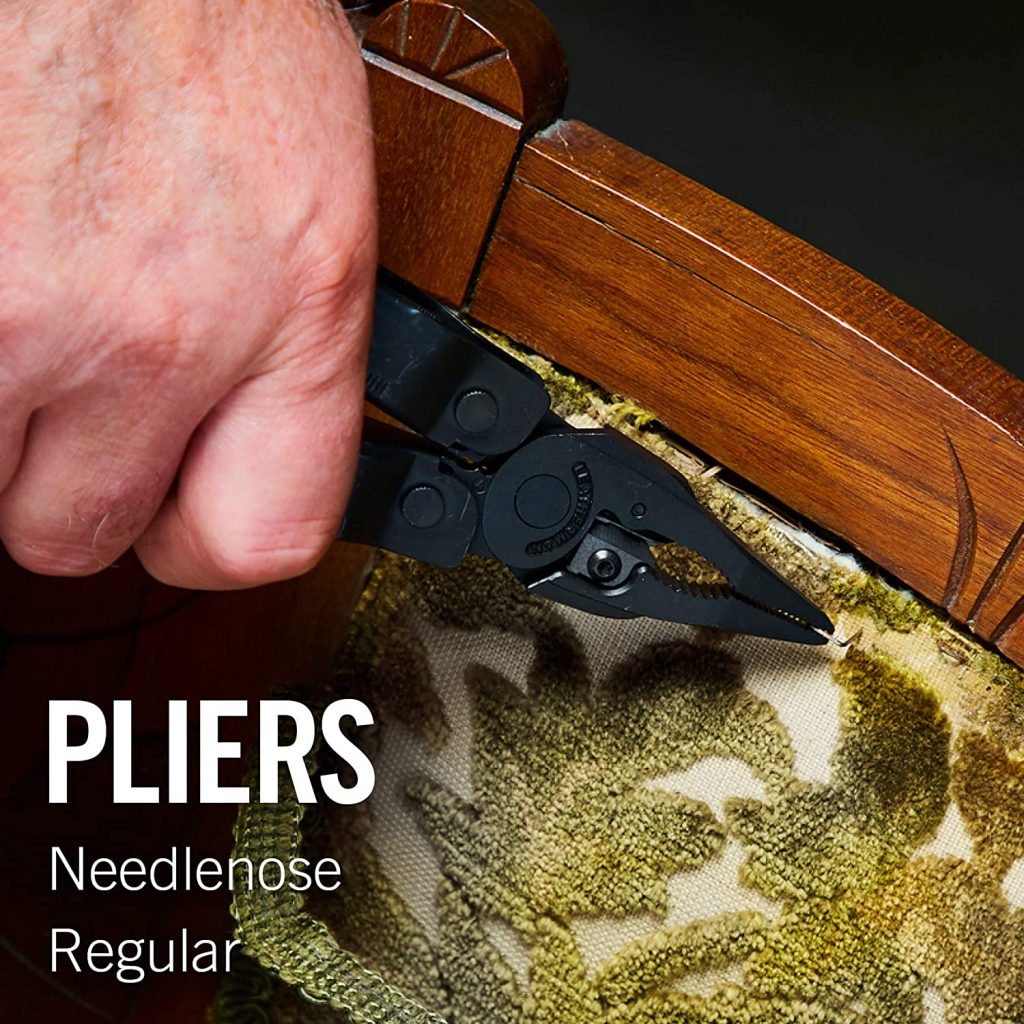 Many people who have bought a Leatherman product soon fall in love with them. That is because this company builds quality, versatile products that will not break the bank.
The SuperTool appears to hold true to the above statement as most customer reviews are particularly good. A common theme is that this tool is heavy, but not necessarily in a bad way. I believe it is meant more in the way that it feels heavy, like a solid quality-built tool should feel.  Given its stainless-steel construction and attention to detail it is a visually pleasing tool as well as sturdy and durable.
About the only repeating problem that I noticed were with customers whose model had the black oxide finish. Apparently, in their case the coating came off after light duty use.
---
Questions I Get Asked
Q: Will this model hold up to heavy duty use?
A: Yes. I used many of the individual tools frequently, pushing them to their limits, every day for over a year. I even used the SuperTool in ways it was not meant to be used, nor do I recommend, such as hammering small nails or prying materials apart.
Q: What happens if one of the tools breaks?
A: Leatherman tools have a 25-year warranty so if an issue arises contact them through their website. The few times I have personally contacted them I found they have great customer service.
Q: Is this model better for urban use or the outdoors?
A: I found that this model was extremely versatile, and I used it well in both environments.
---
Verdict
The Leatherman Super Tool 300 is tough as nails and is great for EDC, work, bug out bags or just to have around the house.
This multitool is convenient and carries discreetly enough that it can be taken almost anywhere. It is well built and holds up to the tough tasks we demand from our tools. The black coating coming off is something I cannot attest to as my model was plain stainless steel. I personally never had any issues with mine other than when I improperly used it. If you need a multitool that looks great, is highly versatile, durable, and won't put a huge dent in your wallet, then I think the Leatherman SuperTool300 is a great choice.
Last update on 2023-09-26 at 17:03 / Affiliate links / Images from Amazon Product Advertising API