Who doesn't enjoy receiving a present, especially one that you want? I know that I do. But for that survival minded loved one in your life this can be a tricky proposition, especially if you are not as experienced in this topic as they are.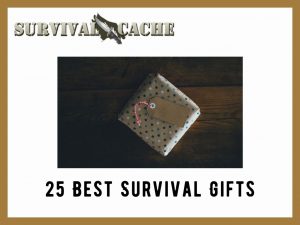 However, not to worry as the purpose of this article is to give you ideas for survival gifts for preppers. These are pserfect for birthdays, holidays, anniversaries, or that "just cause I was thinking of you," situation. 
25 Best Survival Gifts
1. Swiss Army Knife
A knife is the king of gear among most survival minded people because it is incredibly versatile. But in the civilized world, it can be hard to carry a true outdoor knife hanging from the beltline. Enter the pocketknife. A pocketknife allows the person to always be prepared while being discrete.
One of my favorites is also a classic. A Swiss Champ. This is a medium-sized knife that packs a lot of tools in a small package. From scissors, two blades, screwdrivers, magnifying glass, saws, and more, this model is designed to handle almost any situation. 
This company has a great reputation for producing quality cutting tools at incredibly affordable prices. Almost every outdoor person has used a Morakniv and can attest to their usefulness and ease of sharpening.
The Bushcraft model is a great choice because it combines three useful tools into a compact kit. It comes with a robust high carbon steel blade, a ferrocerium rod for starting fires, and a diamond knife sharpener integrated on the side of the sheath.
Check our detailed hands-on Morakniv Bushcraft review
3. Estwing Campers Ax
Sometimes a knife just won't cut it (pun intended) in the outdoors, wood needs to be chopped, processed, hammered and shaped into various forms. This is when a knife is put aside and a good ax is taken up. 
I have come to enjoy using The Camper's Ax by Estwing. It is not as small as a hatchet or as big as a full-size ax, but a nice compromise of both. It is one of the most affordable axes available when considering its quality.
A good ax can cost a fair amount of money. But the Campers model is made from one piece of metal, is lightweight, easy to use and will cost you no more than a dinner at a nice restaurant. 
If you want to check out other top axes, check out our guide on the best survival axes.
4. Ferrocerium Rod 
Being able to create fire is one of the most important survival skills there is.
So much so, a person can never know enough methods for making it or have too many tools for starting one. When struck on the spine of a knife, a quality ferrocerium rod will produce a shower of sparks that are begging to be collected into a tinder bundle.
Check out our reviews of the best ferro rods on the market
5. Electric Lighter 
A lighter should always be the first fire-making tool carried in any survival pack.
To that end, there are several different options available. A simple butane lighter is cheap and the most popular way to go.
But for something a little different, an electric lighter certainly catches the eye. These lighters use electricity to produce arcs of "plasma" that can instantly light most materials ablaze.
The Tesla Lighter by Survival Frog is one such lighter. Other than the lighter function it comes with a fire cord lanyard, survival whistle, flashlight, and a USB recharging cord.
Dual arc plasma with long battery life

Waterproof, Windproof, and Shockproof!

Built-in flashlight, rechargeable with USB, and lanyard

Check Latest Price
If you are not convinced yet on this awesome gift, check out our hands-on review here.
6. Smith's Pocket Pal 
Knives are certainly one of the most popular tools among survival minded people. But a dull knife doesn't do the user much good and can be more dangerous to use. A pocket sharpener, like the Smith's Pocket Pal, will allow someone to keep their trusty knife sharp, anytime, anywhere. 
7. Streamlight Stylus Pro
When the lights go out you are going to want a dependable flashlight at your side. The Stylus Pro is a powerful little penlight that operates on two AAA batteries, has a run time of eight hours, and it conveniently fits in a shirt pocket. 
8. SunJack Solar Charger
Technology is a part of our daily lives now and there is no way around it. Electrical outlets are scarce in nature, so keeping those gadgets charged can be tricky. But it doesn't have to be. A solar panel charging pack, like the ones by Sunjack, offers a lightweight and efficient means to keeping gear charged when you are off the beaten path. 
Also, make sure to check out our guide on solar panels for survival situations.
9. Flashlight
A flashlight is a VERY versatile gift to give anyone. It can be used in any survival scenario but also day-to-day to keep around the house.
If you are looking for a light that has a little more punch to it, you should seriously be looking at lights by EVATAC. We recommend the Procharge flashlight since it has a built-in solar charger.
Charge battery using USB or Solar

Includes belt cutter, glass breaker, and phone charger

Perfect to place in your bag, vehicle, or home

View Latest Price
10. Ontario Knife 
Ontario knives are another favorite brand among outdoors people. From pocketknives to fixed blade knives, they offer something for everyone. For a place to start, check out their Rat series. 
11. Seychelle Water Bottle 
Considering the importance of water it only makes sense to carry a way of filtering it in the outdoors. Some filters are bulky or have several components to them that can be frustrating to use. This water bottle is about as simple as it gets.
Fill the bottle with water, screw the lid on and it is ready to go. The filter is also top-notch as it removes the most harmful contaminants, including heavy metals.  
12. Leatherman Multitool 
A multitool is another staple gear item that many people find invaluable to carry. When we do not know what the situation is going to throw at us a multitool is the item to have. They have so many tool options you can be confident in tackling almost any scenario.
Leatherman has been around for a long time and has built a reputation for making quality multitools. Two popular models are the Leatherman SuperTool and The Wave. 
Check out reviews of the best multi tools on the market
13. Paracord 
Cordage is another item that one can never have too much of in a survival situation. Its uses are almost endless. Paracord has become a very popular option because it is affordable, comes in a variety of colors, and is very strong versus its small size. A hank of paracord is always a welcomed gift. 
We did reviews of paracord bracelets that house various survival gear within them. They are cool gifts to give.
14. Stormproof Matches 
"Fire first," is many people's motto when venturing into the outdoors. While it may not be the most immediate need, it is certainly among the most important.
Because having reliable tools for starting a fire is paramount, stormproof matches are a great gift to give. They are waterproof, windproof, impossible to extinguish, and even burn underwater!
There are many types of survival matches that you can gift.
15. Zippo Typhoon Matches 
Copy and paste everything that was said in the above about stormproof matches here, with one exception. These matches by Zippo are the big brother to stormproof matches as they are several times larger and thicker. You really cannot go wrong with either option. 
16. Kelly Kettle 
Kelly Kettle provides a unique camp stove design that works very well. A base that contains the fire is used to heat a removable kettle that can be used to boil water while cooking on top of the kettle at the same time.
There are several models to choose from but if you want the full package then check out the Base Camp model. It comes with extra pots, a grill, cups, and a plate.
17. Survival Food 
What survival minded person doesn't like some long term food supplies?
Depending on the product and the company, survival foods can last from several years to a decade or more. They can also be purchased in individual servings, in bulk, and there is a huge variety of meal options available.
MRE's, Mountain House, and Ready Wise are some of the most popular options on the market. 
Also, make sure to read our choices of survival food kits that come in buckets for long-term storage.
18. Sawyer Mini Water Filter
All the tools on this list means someone is probably doing a lot of work in adverse conditions. Water is critical to life and it is essential to stay hydrated! The Sawyer Mini easily fits in a pack pocket and is rated to filter up to 100,000 gallons of water. Who said big things don't come in small packages?
Check out our hands-on review of this water filter
19. Wool Blanket 
A quality wool blanket should be a staple for any outdoor or survival minded enthusiast. These blankets maintain a high insulating value even when they are wet and can be used as a pillow, a pack, blanket, and an impromptu poncho. 
20. Solo Stove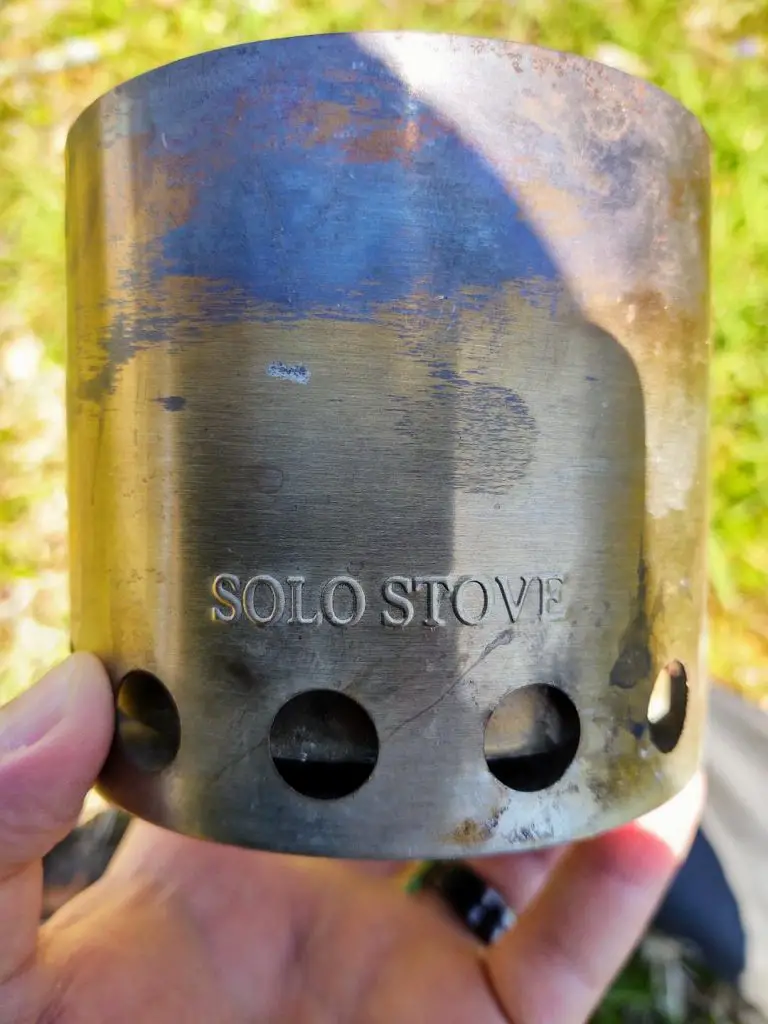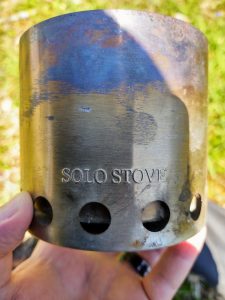 The Solo Stove is a lightweight, compact option for carrying a biomass stove almost anywhere. A removable top provides a stable surface for cooking and its secondary combustion design burns hotter than a traditional campfire. 
21. Jetstream Whistle 
The hallmark of any survival situation is getting out safely. Without self-rescuing, there is going to need to be a way to signal others for help.
A Jetscream emergency whistle can alert others to your position in situations where your voice just won't cut it. 
22. Ka-Bar Becker BK2
People who are not even into knives have heard of Ka-Bar. That is because the knife they made for the United States Marines became a gold standard for what many people view as survival knives. And while that is a fantastic knife, a smaller more manageable option would be the Ka-Bar Becker BK2. Either way, you cannot go wrong with a Ka-Bar.
We did a hands-on review of this knife over here.
23. Survival Bow 
This item is the most expensive on the list but with good reason. In the right hands, a bow and arrow will prove invaluable during a survival situation. Traditional bows and modern compound bows can be a bulky item to carry.
A more pack-friendly option would be a survival takedown bow that is incredibly easy to transport. Primal Gear Unlimited and SAS Tactical Survival Bow are two companies that specialize in this type of gear. 
24. Compass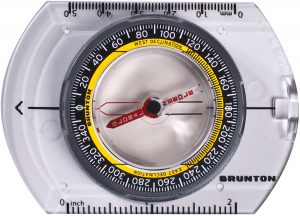 The value of a simple compass should never be underestimated and thus always carried. A baseplate compass is one of the most popular models used and it offers several helpful functions.
Check out our top picks for the best compasses for survival. 
25. Entrenching Tool 
Soldiers around the world have carried one of these due to their usefulness in rough environments. They are lightweight, compact, and strong enough to tackle a variety of tasks.
You never know when you will need to dig, chop, cut, hammer, or move material and a quality entrenching tool will do all of that. 
Our favorite is the EVATAC Tactical Shovel or the EST Gear shovel. Check them out below:
Perfect 440 Stainless Steel Shovel Head

Built-in Saw, Axe, Wrench, Hoe, Screwdriver, Blade, Compass, Fire Starter, Whistle

Comes with Military Carry Case

View Latest Price
---
Wrapping It Up 
I hope you enjoyed this list of the best survival gifts but more importantly, I hope you found an idea for what to get that special someone in your life.
And once you get that gift, do not forget to wrap it up as well!