For elk hunters, it is an absolute necessity to be able to set up camp and 'hunker-down' for a while. Even though standard camping tents might be adequate for a few days or even a week or two, the need for something a little more substantial can quickly become apparent.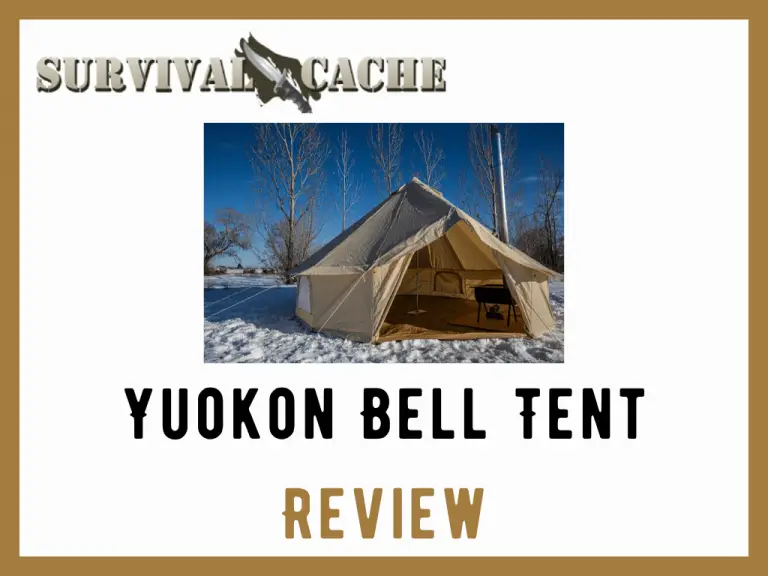 Canvas tents are becoming more and more popular for this reason, and with 'glamping' on the rise, more permanent solutions are highly sought after. If you are looking for a formidable tent that can withstand long periods of time outside, a canvas tent might be the best option for you.
A Little Bit About Elk Mountain Tents
Elk Mountain Tents makes and sells tents for long-term camping. They specialize in canvas tents that have all sorts of features tailored for long stents on the hunt. There are a lot of canvas tents for sale out there, but there are several things that set Elk Mountain Tents apart from the rest.
Quality Material
The material that Elk Mountain Tents uses is made of 100% polyester. This is a huge advantage because it is naturally waterproof and can withstand more wear without damage than standard cotton canvas. This is important because life outdoors is not only physically demanding for humans and animals, but also for amenities and utensils.
Immediate Availability
Another thing that sets Elk Mountain Tents apart is the fact that their tents are ready to ship upon ordering. The reason that they are able to do this is that they do not do custom orders. This means that when you order your tent, it is already finished and ready to ship.
Affordable Pricing
Elk Mountain Tents is able to keep their pricing competitive and comparatively lower because they only offer a few models. Even though they do not offer custom tents or a plethora of designs, the designs that they do offer are tailored to fit the various needs that are required of canvas tents.
Yukon Bell Tent Review
Of all of the canvas tents for sale out there, the Yukon Bell Tent is, hands down, one of the best. Let's take a look at some of the features of the tent and some of the Pros and Cons and dive into what makes this tent so great.
Features of the Yukon Bell Tent
Size and Dimensions:
The tent is available in two sizes. You have the options of a 13' diameter tent and a 16' diameter tent. The 13' diameter tent has a peak at 8' high and weighs 50lbs, while the 16' diameter tent has a peak at 10' high and weighs 70lbs.
The 13' option provides 133 square feet of space, and the 16' option provides 201 square feet of space.
Material and Construction:
The canvas is made of 100% polyester. The poles are made of galvanized steel, and the groundsheet is made of 540g PVC. The stakes that secure the guy ropes and groundsheet are made of steel.
Air Vents and Windows:
The tent is complete with 4 air vents and 4 windows. All are lined with mosquito netting to allow airflow without allowing squatters of the insect variety.
Stove Compatibility:
The Yukon Bell tent is compatible with a woodburning stove and includes an uncut stove pipe jack and a cover.
Details in Construction:
All parts of the Yukon Bell have been meticulously planned. The windows zip open and shut and can be rolled and fastened into a fixed open position easily. Guy ropes are easy to stake and fasten. From top to bottom, all functions of this tent are easily explored by the user.
Here are some detailed pictures:
Pros and Cons of the Yukon Bell Tent
Pros
Both size options are very spacious.
Material does not easily grow mold or mildew like traditional cotton canvas.
Material is much lighter than cotton canvas and more UV resistant.
Material is stronger and more durable than cotton canvas.
Material is naturally waterproof.
Material does not shrink.
Windows and vents are lined with mosquito netting.
Groundsheet is extremely durable and does not soak up water.
Floor zips into place.
Sides can be unzipped and tied up.
Comes with uncut stove pipe.
Compatible with woodstove for warmth.
Comes in a tent bag for convenience.
Comparatively very affordable, especially considering the quality, functionality, and design of the product.
Cons:
Though the tent is waterproof, a rainfly is recommended if the tent is to be exposed to long periods of rain. This is not necessarily a bad thing, just a few more bucks to spend to better protect your investment. We spoke to Elk Mountain Tents and they are developing a rainfly product for this tent.
FAQs About The Yukon Bell Tent
Q: What makes this style of tent better?
A: Canvas tents such as this one are made to spend more time outdoors. These semi-permanent structures are capable of housing people, appliances such as wood stoves, and a lot more equipment or living requirements than the average tent.
Q: What is 'glamping'?
A: Glamping is the trend of 'glamorous-camping'. Basically, glamping is a style of camping that allows a more luxurious lifestyle than the average tent-camping will afford.
Q: If the tent is waterproof, why should I get a rainfly?
A: A rainfly is recommended merely to keep the tent's material from becoming waterlogged. If you plan to camp in an area that gets a lot of rainfall, a rainfly will keep your tent from deteriorating in the long run. Either way, the Yukon Bell will last for years and years to come.
Verdict
The Yukon Bell Tent by Elk Mountain Tents is a heck of a tent. The material is as tough as nails, and the capabilities that this tent has will blow your mind. The ability to have opening windows on those hot summer afternoons or a wood stove on cold winter nights makes this tent a super comfortable option in the harsh elements. The poles and guy ropes are made to last.
Down to the smallest details, this tent will stand up to the task of protecting you out there in the elements. There is no question about it. Even if you do not plan to hunt any elk, the Yukon Bell is one of the best glamping tents for sale that I could find. The quality will not disappoint, and hey, it looks stellar too. For more information and details, click here.