While there are many books about survival, few are willing to tell the cold hard bitter truth that really is Survival.  Some authors withhold the real information for fear of liability but that is definitely not the case with Mykel Hawke and he is not afraid to point that out.

Background:
The cover of the book reads "Essential Strategies For: Shelter and Water • Food and Fire • Tools
and Medicine • Navigation and Signaling • Survival Psychology and Getting Out Alive."  To back this up Mykel Hawke includes an in depth chapter on each of these topics.  One of "Hawke's Laws" is "Everything you plan and pack, will be lost in the event that causes the survival scenario" and that is how he tackles all the sections in the book, as if you had nothing or next to nothing.  In other words "if you have a tent and sleeping bag you are camping and not surviving."
About the author:
You would probably need another book to go through all of Hawke's accomplishments so I'll just use the books description. "Mykel Hawke is a Green Beret and Captain in the U.S. Army Special Forces; director of Spec Ops Inc. (an international outdoor-survival training company); and popular television personality/survival expert from the Discovery Channel, History Channel, MTV, Channel 5 in the UK, and more."
Pros:
This book is just plain and simple raw survival with the focus on attitude.  "Never Quit" is the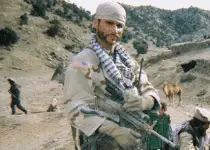 reoccurring theme.  If you've never thought about things like extracting water out of feces or which part of a fellow survivor you would want to eat if they didn't make it, then you need this book.  I've read many books and articles about navigation but I learned more in one chapter of this book then all of the rest of them combined.  This book is like a cross between "Survival for Dummies" and a crash course in medicine all at the same time.  At Six Hundred and Thirty pages, I can't think of much you would need to survive that didn't make it into this book.
Cons:
When you like something it's really hard to find any "Cons" with it, so I will give it my best shot with that disclaimer.  At 630 pages, the size of this book will scare away some (Sorry, not available for your Kindle), but with the large print and some blank pages here and there it is an easy read.   I would love to see this book in a pocket sized edition similar to the SAS survival guide, there is just way more info in sections like first aid that I want with me all the time.  Coming from a Green Beret I would've expected a little more on firearms and self defense, but then again it is a "Survival Manual".  Maybe that will come in another book.
Summary:
Buy the book, read it, when you get to the last page take a breath then turn back to page one and read it again.  Information overload.  If you can retain even half of this book your chances of survival are better than most.  I give this book my highest recommendation.
To buy the book from Amazon click here.
Also check out "8 Common Mistakes of Wilderness Survival"
Contributed by Jason, a reader of SurvivalCache.com
Photos from: mykelhawke.com
Get Exclusive Survival Articles!
Subscribe and get survival prep, gear reviews, and guides sent to your inbox.
Thank you for subscribing.
Something went wrong.