Communication is critical.  In an emergency, communication is even more critical. Area-wide disasters can cripple our ability to communicate.  Recent events show us how quickly we can lose cell phone service, the internet, and even traditional telephone service.  Maintaining communication with your family and friends must be a priority in these kinds of circumstances.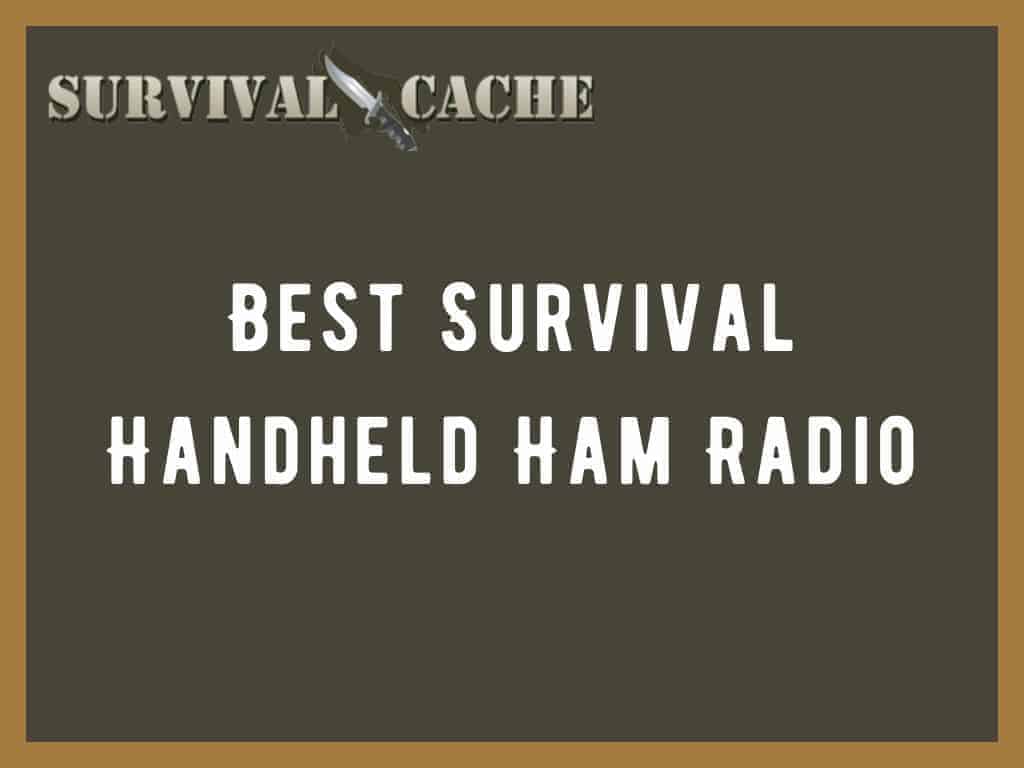 Ham, or Amateur Radio, can provide the best and most reliable communication in the event of an area-wide disaster. Handheld Ham radios are ideal for this purpose.  Handheld HAM radios are battery-operated, free from wires, and other supporting systems.

Handheld radios don't need cell phone towers or internet providers. A handheld HAM radio can keep you in touch at the press of a button.

Before diving deep, here is a summary of our top picks. We spent countless hours narrowing down this list.

-->
What is a Handheld Ham Radio?
Ham radio, properly known as Amateur Radio, refers to the use of a specific range of frequencies set aside by the International Telecommunications Union and regulated in the United States by the Federal Communications Commission.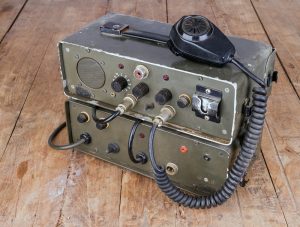 The range of frequencies, or the frequency spectrum that is allocated to Ham radio operators stretched from the high frequencies to the ultra-high frequency bands giving Ham operators a wide range of capabilities.  A properly equipment Ham operator can talk across town, across the country, or across the oceans.
These capabilities make handheld radios operating in the Ham radio frequencies a perfect choice for anyone preparing for an emergency.  I have been a licensed Ham radio operator for many years.  I was drawn to Ham radio because I wanted to be able to stay in touch no matter what the conditions. 
---
How I Choose a Handheld Ham Radio for Survival
I base my choices on my expectations that, at some point, the handheld radio may be my only source of information and communication.   I look for several features in any handheld radio I put into my bugout bag, my get home bag, or for my everyday carry.   Yes, I do try and carry a handheld Ham radio with me.  You never know when you may need it.
Rugged and durable – I carry a handheld radio every day.  It goes in my EDC bag, briefcase or backpack.  That means it takes some abuse and it needs to be able to withstand that kind of wear and tear and operate consistently. 
Easy to use – Many handheld Ham radios on the market are loaded with extra features that you won't ever use in an emergency.  These extra features add cost and can decrease battery runtime significantly.  The more features you add, the more complicated it gets to operate the radio.  In an emergency, I want the easiest to use handheld Ham radio I can find.
Dual-Band Capability – Handheld Ham radios are designed to work in the UHF and VHF bands.  Any radio that goes into my emergency kits must operate on both bands.  Each band has capabilities that make it preferred under certain conditions.  It is important to have the option to switch frequency bands when necessary.
Emergency Frequency monitoring – The FCC has set aside certain bands and frequencies that are used by government agencies for emergency broadcasts.  The best known of these is the NOAA weather frequencies.  I want my emergency handheld Ham radio to be able to receive these broadcasts.
Accessories – There are certain accessories that I want for any handheld Ham radio I put into my kit.  At the bare minimum, I want a spare battery.  I also look for charging adapters that will let me recharge batteries under emergency circumstances such as an adapter for a car data power port or solar.
Cost – Last on my list is cost.  Budget is always a consideration for most of us.  I look for the best balance of features and cost that I can find.  Fortunately, in the past few years, the cost of handheld Ham radios has come down drastically, and the quality of these cheaper radios has increased dramatically.
---
Best Survival Ham Radios for Preppers: My Top 5 Picks
There are hundreds of handheld Ham radios on the market.  A quick search on Google or on Amazon returns a huge number of brands, many with what are obviously of Chinese origin.  There are a few caveats about buying these radios.
Check the shipping point – Many of the handheld ham radios being sold on Amazon are shipped from China.  This can add weeks to getting your radio.  More importantly, it makes getting service on the radio almost impossible.  Buy from a dealer who warehouses the radios in the US, ships from a US location, and is reachable if a problem arises.
Its what's inside the case that matters – Many of the radios being sold on Amazon and other places are the same radio with a slightly different case and faceplate.  I have found when disassembling some of these different brand name radios that they are identical under the skin.  Buying from a known reputable firm is your best method of getting what you pay for.
Make sure your radio is FCC approved. – All Ham radios approved for us in the United States will have, and FCC imprint on the packaging, printed in the user manual, and a sticker attached somewhere on the radio indicating that it has passed the FCC inspection. 
With those cautions out of the way, let's look at my choices for the best handheld HAM radios for survival situations.
1. Best Handheld Ham Radio For Survival (Overall) – BaoFeng BF-F8HP Review
This is my go-to radio for everyday carry.  One of these goes in my day bag when I leave the house.  The get home bags in our vehicles are all equipped with a BaoFeng BF-8HP.  I bought my first BaoFeng radio when my store was open, and it was my first Ham radio.  I upgraded each time BaoFeng released a newer and better model.
The BaoFeng is an 8-watt handheld Ham radio on VHF, drops to 7-watts on UHF (read about VHF vs UHF here).  Most other handhelds only produce 4 watts of output power.  The frequency range of the BF-F8HP covers the UHF and VHF frequencies.  The emergency bands are also available for monitoring as well as the frequencies used by the sport type walkie-talkies in the GMRS and MURS frequency ranges. 
You can also tune in your favorite FM radio station.  This may seem strange, but remember that the emergency planners in most cities and states will rely on FM broadcasters to deliver emergency information.  This can be an asset.
The features on the BaoFeng BF-F8HP include:
8 watts of output power
Hardened case
V-85 high-gain antenna included
Three power settings enable battery saving for extended run time
FM Frequencies (commercial radio, receive only)
VHF Frequencies (receive and transmit)
UHF Frequencies (receive and transmit)
Narrow/Broadband switchable
Computer programmable
Wide range of accessories available
One of my favorite things about the BaoFeng radios is the huge number of accessories that are readily available.   You can easily source extra batteries, a variety of adapters to charge the batteries from any power source, headset and microphones, upgraded antennas, carrying cases, and much more. 
Pros
Most affordable radio with these kinds of features
Good battery life
Relatively easy to program
Two-channel monitoring capability
FM receiver built-in
Cons
The programming cable is not included
Not waterproof
Last update on 2023-12-03 at 19:23 / Affiliate links / Images from Amazon Product Advertising API
For more information, read our detailed hands-on review of the Baofeng UV-5R vs BF-F8HP radios.
2. Runner Up – Yaesu FT-65R Review
Yaesu is one of the best-known brands in the Ham radio world, so it is no surprise that their FT-65R handheld Ham radio comes in at the runner up spot on my list.  I have used the FT-65R during disaster drills and other evolutions, and I have been impressed with the operation of this little radio. 
The Yaesu FT-65R has almost all the features of the BaoFeng BF-F8HT, with exception of it's power being 5 watts and a limited 200 channels.  The Yaesu doesn't include the FM receiver into their radio.  This was the biggest factor in my decision to make the Yaesu the runner up instead of my top pick for best overall survival handheld Ham radio.
Yaesu doesn't skimp on quality or features.  Buying a brand name can be a big part of a purchase decision for some people and you won't go wrong choosing a Yaesu radio.  A look at the features included with the Yaesu FT-65R should convince you.
Aluminum case
Water-resistant
5 watts of output power
Three available power settings
Great battery run time
Dual-frequency operation covers UHF and VHF
1,000 memory channels
Emergency frequency receiver operation
I do like the rugged aluminum case on the FT-65R.  It is certainly more durable than radios with plastic cases.  On the other hand, I have never cracked or broken one of my handheld Ham radios with a plastic case.
Pros
Great display that is easy to read even in daylight
Locking mode prevents inadvertent frequency changes
Easy to program
Accessible and simple controls and knobs
Cons
Doesn't include the programming cable
The menu structure can be hard to navigate and understand
Only show (and listen to) one VFO or frequency at a time (e.g., can't listen to weather on one channel and your frequency on another, only one at a time)
Sale
Last update on 2023-12-04 at 05:03 / Affiliate links / Images from Amazon Product Advertising API
3. Best Digital Handheld Ham Radio – TYT MD-UV 380 Review
TYT has established itself as a real competitor in the handheld and mobile Ham radio markets.  TYT first came to my attention with their mobile line of radios, and I mounted a TYT-9800 tri-band radio in one of my vehicles for many years.   It proved to be tough and reliable.  But that is a review for another time.
The TYT-MD-UV 380 is a full-featured handheld Ham radio plus it includes many of the new digital ham radio features that are becoming more and more popular among Ham radio operators.  If you must have DMR digital capability, this is probably the radio you should consider for your survival handheld radio needs.
DMR is an acronym for Digital Mobil Radio.  This technology harnesses the latest innovations in combining ham radio technology with the internet.  When you have access to a DMR repeater station, you can communicate with other DMR radios around the world.  Your radio transmission is converted to digital signals and sent over the internet to all the other DMR stations in the net, where it is rebroadcast over the radio.
This is a great technology in a lot of ways, but in a true emergency, this technology doesn't gain you much, especially if the internet is down or you don't have access to a DMR repeater.  However, the TYT MD-UV 380 is certainly well worth a place on our list.  Digital capability, along with a full feature list, gets the TYT MD-UV 380 a place on our list as the Best Digital Survival Handheld Ham Radio.
Digital and analog Combined
3000 programmable channels and up to 100,000 contacts
Firmware upgradeable
FCC Certified
5 watts of output power
Long-lasting 2000mAh battery
Easy operation
High-resolution screen
The other major downside to the TYT MD-UV 380 is it is a single frequency radio.  It only operates in the 400-470mHz range limiting its usefulness in an emergency, in my opinion.
Also, note that there are multiple digital radio formats available in the market that don't easily talk to one another. So if one user is using a MotoTrbo type radio (be it TYT) and someone else in your group is using D-Star digital, they cannot talk to one another using those digital formats.
Pros
Digital and analog operations
Includes the programming cable and software
Long battery life and runtime
Easy to see screen in all light conditions
Cons
Single-frequency operation
The programming software can be confusing and hard to use.
Last update on 2023-12-04 at 06:32 / Affiliate links / Images from Amazon Product Advertising API
4. Best Ultimate Handheld Ham Radio – Kenwood TH-d74A Review
Kenwood is one of my favorite Ham radio brands.  Their equipment is hard to beat in any of the many configurations available.  I have a Kenwood high-frequency radio in my Ham station and use it regularly. The quality of the handheld Ham radios doesn't suffer either.
The Kenwood TH-d74A is our premium pick.  I will warn you before you go and check prices that this is not a cheap radio.  It doesn't even qualify as a moderately priced radio.  However, if you want a radio that is loaded with features that you don't normally find in a handheld Ham radio, this is the pick you want.
Not only do you get digital and analog radio functions including compatibility with the D-Star digital radio system, but the Kenwood TH-d74A also has a built-in GPS position receiver that allows you to use APRS, the advance packet reporting system, to send location information automatically to other radios equipped with this feature.  The feature list continues with:
SiRFstar III GPS receiver
GPS logger functions
Built-in TNC means direct GPS communications with no external or extra equipment needed
Stand-alone digipeater functions
Computer programmable
MIL-STD810 weatherproofing
High capacity battery for long operation
Multiple power modes
Dual receive function
1000 memory channels
Nine scan modes
This is just a shortlist of the vast array of features and capabilities of this radio.  The Kenwood TH-d74A is on my personal wish list to add to my collection of Ham radios.  It is, without a doubt, my choice as the Best Ultimate Survival Handheld Ham Radio.
Pros
Too many features to list adequately.  This is a do it all handheld Ham radio
Digital and analog operation
GPS, APRS, D-Star function built-in
Easy to navigate menu structure
Great programming software
Cons
Complicated and has a steep learning curve
The manual that is included is not well written
Last update on 2023-12-04 at 06:32 / Affiliate links / Images from Amazon Product Advertising API
5. Best Budget Handheld Ham Radio – BaoFeng UV-5R Review
Want a budget handheld Ham radio without a budget list of features.   To be honest, this is probably my favorite handheld Ham radio.   There are 8 of them sitting in a rack charger at the back of my office.  In an emergency, I can hand them out to friends and neighbors so I can keep the lines of communications open.
The budge price of these little radios makes that possible.  There is no cheaper way to get into a handheld Ham radio than the BaoFeng UV-5R.  Just because they are cheap doesn't mean you have to give up features, reliability, or capability.
128 programmable channels
Dual-frequency operation
Dual display
Scan and monitor functions
FM radio receiver
Flashlight
Emergency locator sound
High and low power operation
Wide and narrowband operation
Computer programmable
Wide array of accessories
Optional larger battery for longer runtimes
These are great radios.  If you are on a budget but want to add emergency Ham radio capabilities to your kit, you can't go wrong with the BaoFeng UV-5R.
NOTE:   If you opt for the UV-5R, I suggest you also purchase at least one of the extended batteries.  You can find them on Amazon here.
Pros
Metal case for durability
Color Display for easy reading
Built-in flashlight is handy
Perfect beginning Ham radio
Cons
The programming cable is not included
The buttons on the keypad are small and hard to find with gloves on.
Sale
Last update on 2023-12-04 at 05:03 / Affiliate links / Images from Amazon Product Advertising API
For more information, read our detailed hands-on review of the Baofeng UV-5R vs BF-F8HP radios.
---
Open Questions About Ham Radios
Do I need a License to Operate a Handheld Ham Radio?
Yes.  You are required to get a license to operate a Ham radio.  For the basic operation of the radios I have reviewed, you need at least a Technician license.  The new licensing rules make it easy for anyone to get into the Ham radio world. 
For more information about getting an Amateur Radio License, check out this website. Also, check out this YouTube channel for various videos on the topic.
Why can't I use the radios sold at the big sporting goods stores?
The walkie-talkies sold at the big sporting goods stores and other retailers are not meant for true emergency communications.  These lower power (often only 2 or 3 watts) operate in a completely different range of frequencies that limits their reach sometimes to less than half a mile.  These types of radios are meant for very short-range casual use by hikers, campers, and other outdoor uses.
Why do I need a license?  My friend told me that in an emergency, it is legal to operate a Ham radio with one.
It's true.  The FCC regulations have a provision that anyone can use a Ham radio in an emergency without a license.  The key here is the emergency.  To learn and understand how to operate your radio properly, you need to practice and train.  To operate that radio legally during practice and training, you need the license.
How far will a handheld ham radio transmit?
When you buy a handheld ham radio, the range of transmission you are told that the radio unit has is merely it's "theoretical range".
This theoretical range is best described as an equation, which goes as follows:
D = √H x 1.415
Where D is the distance to the horizon in miles and H is the height of your antenna in feet.
Most handheld ham radios typically have a theoretical range of between 2 and 18 miles.
But to be honest, it's quite rare to get such good conditions that you can actually transmit on your handheld radio through the full theoretical range.
In addition to depending on the height of your antenna, the real range of transmission also depends on the terrain around you and whether there are any obstacles, and so on.
In order to maximize the range of your handheld ham radio, you need to operate it on the frequency that's most appropriate for your location. VHF is better over longer distances.
Do you need a license for a handheld ham radio?
The short answer is yes. You do need a license for a handheld ham radio…
The good news is that getting a ham radio license is not that difficult. To get a ham radio license all you will need to do is to pass the required exam.
Unfortunately you can't take the exam online, and you will have to attend in person. The exam fee is easily affordable, but the cost for the Technician class license itself is a little more. You will also have to consider the cost of the learning materials.
In order to pass the ham radio operator exam you have to answer a total of 35 questions on radio theory, regulations and operating practices.
If you were to use a ham radio without a license you will receive a cease-and-desist letter demanding that you stop using the radios illegally. And if you don't respond in a timely manner, you could be fined.
Can a ham radio be traced?
The short answer to this question is Yes…
Your transmission signal can be traced by a method referred to in the amateur radio world as Direction Finding, or DF for short. 
People often make a game of tracking ham radio signals, and they call it "fox hunting". The "fox" hides their transmitter and transmits at certain intervals. The hunters then use different methods to trace a signal to its source. 
Although it's just a game, some preppers who own ham radios argue that not only is it fun, but it also prepares you for when someone is jamming a frequency.
Basically anyone determined enough to triangulate your signal and find you, can.
Besides, in the US, your ham radio license information is public record. People find you in the FCC database and get your address.
That said, You're probably much more likely to get 'tracked down' by someone you cut off in traffic than someone who heard you say something on the radio.
Do police use ham radios?
The short answer to this question is Yes…
The vast majority of US police agencies still use handheld ham radios. Police broadcast on frequencies in the UHF (ultra high frequency) band, and it's perfectly legally allowed to listen to unencrypted transmissions in these bands. So you can listen to as much police communication via ham radio as you like without getting a warning or a fine.
However, transmitting messages on a ham radio is illegal if you don't have a licence, as we covered earlier.
In an immediate emergency however, there is an exception and you are allowed to transmit messages on the designated emergency channels, UHF channels 5 and 35. However this is only deemed acceptable when no other communication method is available and attempts to get help via proper ham bands have failed.
Ham radios are not just used by the police, an array of "First Responders" also communicate over certain ham radio frequencies. These include firefighters and Emergency Medical Service (EMS) providers.
Can I use a ham radio as a walkie talkie?
The short answer is Yes…
You certainly can use certain handheld ham radios as a walkie talkie, and many of them are designed for that very purpose. But you have to get the right sort. You will need to look for a two way handheld ham radio, and ideally buy them as a pack of two.
Here's a link to a very good pair: Baofeng Radio Tri-Band Walkie Talkies Ham CB Portable Two Way Radio with Dual Band Antenna.
It comes from one of the top brands in the industry, and is very easy to use. Each device comes with 2 antennas and you simply choose the one which best suits the frequency at which you want to send and receive messages.
Each device can double as a flashlight, and they also come with several accessories, such as belt clips and ear pieces. And it's all backed by a 3-month warranty.
---
Other Alternative Radio Options
HAM radios not ideal for you? Let's discuss some alternatives.
The three most readily available radio options are GMRS or FRS radios, CB radios, and of course ham radio as we covered.
GMRS/FRS
These survival radios are good for short distances with little terrain interference. Used as pagers/communicators inside a building or a camp, GMRS/FRS radios offer low-cost & convenience. Small and easy to carry, GMRS/FRS radio family biggest drawback is their range and their battery life.
Some of the manufacturers report that these survival radios will work up to 35 miles, but that is 35 miles over a flat surface with no interference.  Once you start putting trees, hills, houses, etc in the way the range drops dramatically.  While fine as a short range group communications tool, they lack the ability of medium or long range communications.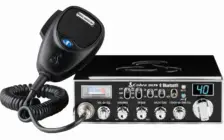 CB radios
Around for several years as an offshoot of Ham Radio, CB does not require a license and unlike amateur radio, it may be used for business as well as personal communications.  Enjoying a boom in the mid-seventies and are readily available today, CB radios are still the main short-range communications choice for truckers.
You can find CB's fairly cheaply at yard sales, craigslist, eBay, and flea markets.  Mandated by regulation as a low power device, the range on these radios is much greater when combined with a signal amplifier, or "Linear" Amp.  It is not advocated using a linear amp, however for the most part, enforcement of the restrictions are few and often only when an illegal stations signal interferes with other communication methods.
Long-distance communication is possible when atmospheric conditions permit.  CB radios come in many different forms, ranging from legal 40 channel/4 watt models to a grey-area type of "export radio", that skirts legality by being built for ham radio use, but are easily modified for the CB band. Operating within the 10-12 Meter HF Band, CB radios need a longer antenna than UHF/VHF GMRS/FRS radios.
---
Things to Keep In Mind About Communication
Text Messaging
It has been reported that during Hurricane Katrina, the only reliable way to communicate was by Text Messaging.  This is a good piece of information to know if you are caught off guard in the next crisis.  While everyone else is desperately trying to call, you might be able to get your messages through via text.  I would recommend planning as if Text Messaging will not work and if the crisis spills into multiple weeks you can bet that the service will no longer work at some point but this is still good information to know.
EMP Blast/Solar Event Considerations (Electromagnetic Pulse)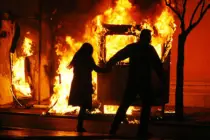 Because we are talking about electronics and two of the scenarios which many people plan for is an EMP type blast or the more likely scenario, a Solar Storm Event like the one that took place in 1859 (Carrington Event).  Because these threats are very real, you should try to store your critical electronics in a protective case.  One of the ways you can protect yourself from this scenario is by storing your survival radios and critical electronics in a Faraday cage.  While we are not going to go into "How to Build a Faraday Cage" in this article, I can assure you that there are a lot of examples out there, such as this one:
---
Getting On The Air
Staying in touch with family and friends when every other form of communication is unavailable is a situation that requires planning and preparation.  Having the equipment and the knowledge to make that communications work is part of being prepared. For me, the best way for anyone to begin that preparation is to purchase the right radio, get the proper license, and then train with that radio on a regular basis.
The BaoFeng BF-F8HP will get you the most features I feel are important in a survival handheld HAM radio at the best possible price.  This little radio is great for the beginner and has a place with the most experienced amateur radio operator.