A bandana is another one of those things that is useful for a thousand things but nothing specific. It's right up there with duct tape
Read these detailed hands-on guides on how to design various kits for survival:
Being survivalists, we have an obsession for quality survival gear. We put together a series of product buying guide for everything you need to prepare yourself. Check them out below:
At SurvivalCache, we believe in hands-on gear reviews. Our survivalists use the different gears for prolonged periods of time, then provide their honest review with quality pictures (and sometimes video). We review everything from knives, scopes, tents, to much more. Check out our recent reviews below:
Survival Situation Guides
The experts on our team have written detailed guides on various survival situations. We cover everything from things to know, common mistakes, common myths, and more. We are here to ensure you are ready for any situation in these survival guides. Take a look at the guides below:
Benchmade knives are often the gateway drug to the upper end of folding knives, and the is the gateway drug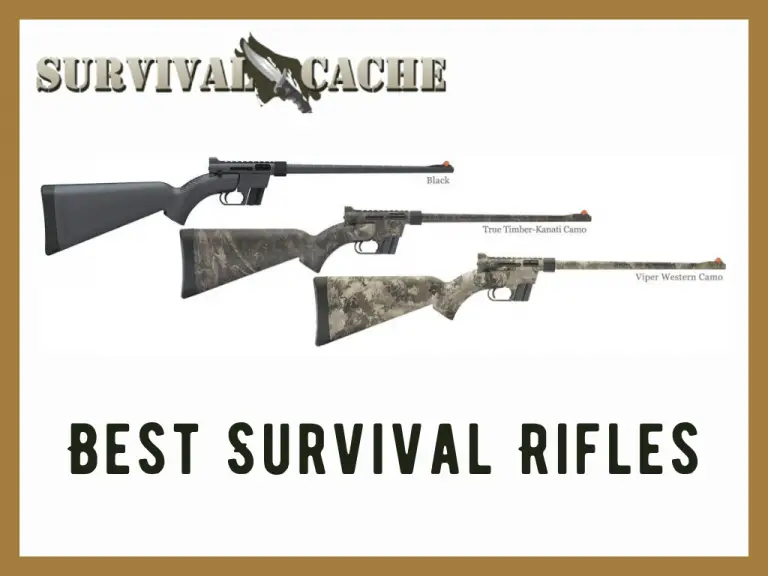 A good survival rifle provides a means for hunting and food gathering and self-defense. A great survival rifle is also
Water is essential for life, which is why we should all have a water filter on hand. When it comes
Free Survival Gear 🆓
We receive many opportunities to give out free gear to our audience. Most of the time you just have to pay shipping & handling. Find out more...
Our Favorite Survival Sites
We have compiled a list of the top survival websites, homestead websites, and resources for you to review (and it's free). Learn More...
Contact Us
If you have a question, comment, or you just want to say Hi, then send us an Email. We love to hear from our readers. Send us an email...
Our team is made up of military veterans, firemen, survivalists, and outdoor enthusiasts. Check our the current management and writing team: