Since 2010, the mission of SurvivalCache.com is to provide the most in-depth discussions about survival prepping. We want to remove the negativity around prepping. Prepping is about being ready for anything that comes your way; whether that's a natural disaster or manmade. SurvivalCache is here to educate.
On this site, we strive for the highest-quality researched content from real survivalists, preppers, and outdoor experts. We make sure each piece of content is:
Battle-tested with real-life experiences and applications
Products are actually tested with quality pictures
You can find SurvivalCache.com at the following social media channels as well:
---
SurvivalCache.com In The Press
SurvivalCache.com has been featured on many national outlets such as Wikipedia, Wirecutter, NaturalNews, and various news outlets.
For interview opportunities and general press inquiries, please contact [email protected]
---
Meet our Management Team
Jason Peterson – Chief Editor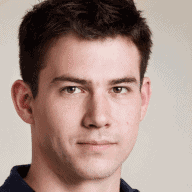 Jason is a lifelong survivalist. Since he was young, he participated as a Boy Scout, and every weekend he spent outdoors with his grandfather. His grandfather instilled the teachings of how to be a good prepper. In 2010, he decided to put all his teachings into a blog, which fast forward to now, has become SurvivalCache.com
Jason is one of the original founders of SurvivalCache. He now manages the editorial aspects of the site and ensures each article is accurate as it can be.
---
Meet the SurvivalCache.com Team
Dennis H., ex-Fire Department and a military retail store owner
A life long hunter, fisherman, and outdoorsman, after surviving a devastating tornado touchdown in his home town, he saw the effects on people's lives as they struggled to cope.  He built his first bugout bag a few weeks later and has been a dedicated prepper and survivalist since that time.  He as attended numerous schools, camps, and training to hone his skills.
After retiring from the fire department, Dennis opened a retail store catering to the military, law enforcement, and like-minded individuals in the preparedness community.  The store offered Dennis the opportunity to become familiar with the best of survival and tactical equipment.  As a licensed firearms dealer, he also had a chance to handle, fire, and evaluate a wide range of weapons.
Dennis closed his store several years ago and now concentrates on his large garden and greenhouse, keeping his shooting and tactical skills sharp, reloading, and teaching his grandsons the skills they will need in the future.
Bryan Lynch, Outdoor Enthusiast and Author
Bryan grew up in the Midwest and spent every waking moment outdoors. Learning how to hunt, fish, read the land and be self-reliant was part of everyday life. These teachings from his parents were invaluable and he has carried them him wherever he goes.
As a teenager, he became more interested in emergency preparedness. It wasn't long after that he started his never-ending journey of learning about being self-reliant and prepared. Eventually, he would combine his passions for the outdoors, emergency preparedness, and writing. His goal was to spread positive information about this field in an effort to educate and help as many as he could.
Bryan is a published author with Fox Chapel Publishing. In 2019, Bryan authored the book, Swiss Army Knife Camping and Outdoor Survival Guide. His second book, Paracord Projects For Camping and Outdoor Survival, is scheduled to be released on March 2, 2021.
Check out all of Bryan's articles here.
Bryan Rucker, Outdoor Expert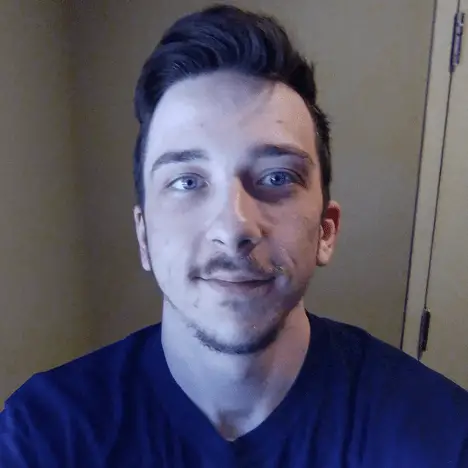 Brian Rucker has spent his entire life participating in essentially all things wildlife. His concern grew astronomically during the previous tensions between the United States and other nations. He also has grown a substantial interest in survival and sustainability due to the current shape of the world over the years. He believes that preparation triumphs all things.
First, he looked into nuclear weapons risks due to the tensions at that time. Later, he decided to take what he already knew from his years of wildlife experience and learn more about survival and sustainability so that he would be better prepared if disaster struck. He's spent years researching the ins and outs of potential disaster, both manmade and naturally occurring.
A few areas that he has studied include supervolcanic eruptions, solar flares, nuclear and EMP blast, not to mention hurricanes, tornadoes, earthquakes, wildfires and much more. His ultimate goal is to learn as much as possible on a consistent basis, so that he can not only learn new things himself, but help to inform others as well.
Check out all of Bryan's articles here.
Michael Major, a veteran of the Canadian Armed Forces
Michael is a survivalist, traditional bowhunter, student of traditional and primitive skills, as well as a veteran of the Canadian Armed Forces. He is also a husband and father and makes his home in British Columbia, Canada.
Check out Michaels' LinkedIn to learn more about his expertise, and read all of his articles here.
Travis Olander, a military veteran, survivalist, marksman, and woodsmen
Travis Olander is a military veteran, survivalist, marksman, and woodsmen who spends his time hiking in the Wasatch and Uintas Mountains of Utah. He enjoys writing about firearms and ballistics and covers all things related to the Second Amendment.
Check out all of Travis's articles here.
Joseph Bryant and Noemi Gonzales, firearm and survival enthusiasts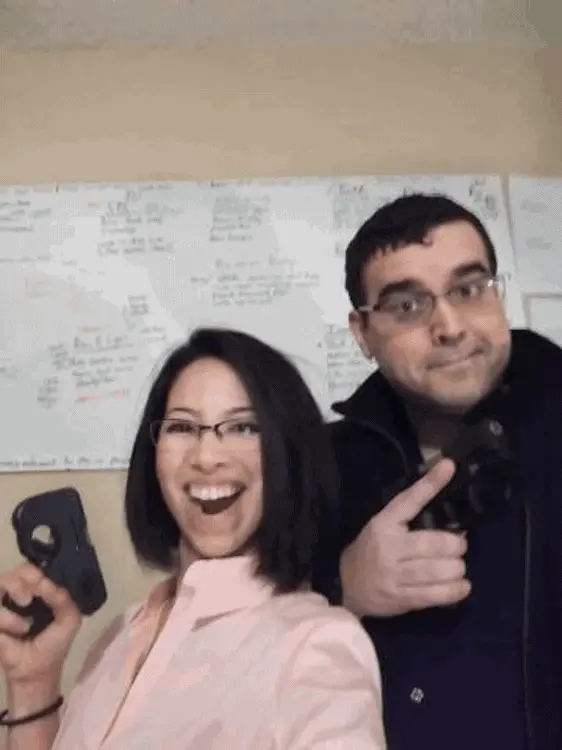 Joseph Bryant and Noemi Gonzales are a dynamic duo that share a passion for firearms, survival education and gear, martial arts, and adventure.
Spending much of their time training Jiu-Jitsu/Judo/MMA training with their two daughters at local schools helps to keep these two sharp as they continue to run their business endeavors together and prioritize preparation and readiness in their homeschool-based household.
These two also have experience with hunting, training with firearms, various forms of self-defense, and preparing for potential worse-case-scenarios and work hard to pass this knowledge on to their two daughters.
Check out their articles here.
Elijah Langford, an outdoor enthusiast
There is a certain loneliness that the wilderness provides. Elijah has been seeking that particular loneliness since he was very young. The first introduction to this elusive feeling was brought about while fly-fishing. Since then, he has sought 'smallness' in everything he does.
After cutting his teeth on the art of survival in the Ozark Mountains, he has become proficient in flintknapping, fire-making, fly-fishing, and foraging. After leaving Arkansas, and then Tennessee to chase the trout he dearly loves, the Colorado Rockies have become his permanent home where he resides with his wife and daughter. When he is not outside tinkering or stalking trout, you will find him at home writing, painting, and caring for his extensive orchid collection.
Check out Elijah's articles here.
Scott
Scott has been thinking about survival since the time he was a kid.  Growing up in Northern California Scott spent much of his time in the mountains near his home.  After High School Scott joined the Marines and served for 5 years in a Marine Recon unit.  After being honorably discharged from the Marine Corps he attended a West coast college where he studied science.  After college Scott got the military bug again and decided to try out for the Navy SEALs.  He completed BUD/S (Basic Underwater Demolition/SEAL Course) and spent 7 years with the SEAL teams including leading SEAL sniper teams in Iraq.  Scott is also Nationally Certified as an Emergency Medical Technician and trained as Tactical Combat Casualty Care First Responder.  Scott founded Forge Solutions, LLC in 2007 and has since worked on Executive Protection and Personal Security Detail (PSD) contracts in some of the most inhospitable places on earth.  Scott's focus is sustainable/clean/green energy, reusable products and primitive skills applied to modern situations and how they help you survive in troubled times.
Mark
Mark graduated from Texas A&M University with a BS in biochemistry and completed graduate work in international commerce and policy at George Mason University in the Washington DC metro area. Mark is a former Marine recon team leader, Marine officer instructor at The Basic School and Marine Infantry Officer. He is an avid outdoor adventurist and survivalist. Mark has lived and traveled all over the world with the Marine Corps. He has raced multiple marathons and triathlons. He is currently training for his first ultra-marathon and next Ironman triathlon competition. Mark coaches triathletes, swimmers, and crossfit athletes. When Mark is not working or coaching he is preparing for his next endurance race or spending time with his family.
James
The outdoors has always been a part of James' life.  Many days were spent exploring and living in the deserts and mountains of Arizona while growing up.  In these places survival is not a trivial skill; it is essential.  After college, James made the decision to become a Marine, and wanting to challenge himself further, became a Marine Infantry Officer.  In this occupational specialty, he experienced every clime and place; from the icy wilds of Alaska, to the wet, near-impenetrable jungles of Southeast Asia.  These experiences allowed James to be adaptable to not only surviving, but flourishing in austere and unfriendly environments.  Twice James served in combat in Iraq as a Company Commander in the Western Euphrates River Valley (Fallujah), at the time perhaps the most unfriendly environment on the planet.  James has attended Marine Combat Diver Course and Airborne School allowing him to work within the Marine Corps' Special Operations Community (MARSOC).  James' current position with Forge Solutions requires travel to Africa, one of the most underdeveloped regions in the world, where the majority of the continent's population survive on less than a dollar a day.  It makes even the most accomplished survival expert wonder, "Could I live like that?"
Jimmy C
Jimmy C was an infantry marine in the USMC and USMCR for six years until he was honorably discharged for a disabling injury that would keep him performing his duties further. Never before an outdoorsman, Jim began a life learning about and working towards self sufficiency using old world practices. After seeing the collapse of structure security after 9/11 and Katrina, combined with the the Iraq and Afghanistan wars, Jim decided to get prepared as best as he could to take care of his new family and himself for what may lie ahead. Jim has stockpiled years of food, water, ammunition, and is developing a survival network in his community in order to ensure the survival of his family. His goal is a community that will thrive in any economic collapse, power grid failure, nuclear fallout, or some other catastrophe that will require people to fend for themselves when the structure falls again.
Mike
Mike has a diverse background incorporating a wide variety of experiences.  He is originally from New Mexico and graduated with a B.S. in Civil Engineering with minors in mathematics, economics, business management and environmental waste management.
Following the terrorist attacks on September 11, Mike decided to enter Officer Candidate School in the United States Marine Corps.  In September of 2004, Mike deployed as a rifle platoon commander in support of Operation Iraqi Freedom and served 7 months in the Iraqi theater.  In December 2005, Mike volunteered to deploy back to Iraq as a part of Military Transition Team (MiTT) as a embedded military adviser.  In 2006, Mike was 1 of 4 Marines living, sleeping, eating, and fighting along side an infantry company in the Iraqi Army.  During 2006, Mike accompanied the Iraqi Army on over 200 combat foot patrols.
In addition to the numerous other medals Mike has received, he has also been awarded the Purple Heart for wounds he sustained in an ambush that year.  Mike was routinely published in US papers and was responsible for the content of, Lessons from MiTT Advising for 1st Iraqi Army Division For Pre-Deployment Training and Relief-in-Place Preparation a Marine Corps publication for embedded advisers.  Mike's survival passion is water from his days as a civil engineering student.  In addition to testing the latest filtration systems, Mike has also devised backyard do-it-yourself filtration methods for survival situations.
Mr. Smashy
Since I could hold a rifle I was taught marksmanship, and have shot competitively at different levels and in different events throughout my life.  I've fired and maintained a variety of small arms, with a focus on US service rifles.  Growing up, I've always been taught self reliance, and my experience as an adult has only reinforced this.  I strongly believe in having a family emergency plan and preparedness in general.
Josh
I am a Boy Scout and an avid outdoorsman.  I specialize in knives (and other cutting implements), various knots & lashings, traditional skills such as blacksmithing & woodworking, Bushcraft and fire starting.  I am in the process of outfitting an operational blacksmith/wood wright shop for use as an instructional aid and as a home for my hobbies of knifemaking, woodworking and leatherworking.
Josh's book reviews cover every aspect of survival:
Josh has also written the following articles:
Check out his interview here
---
Contact Us
We love hearing from readers for any reason.  Head over to the Contact Us Page to reach out to us.
---